Michael Clarke
B Arch (Hons)
NSW Reg No 7747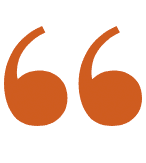 At an early stage in my career one of my mentors taught me that design doesn't stop at the initial concept plan and I believe that to this very day.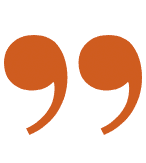 Michael came to Gran as a senior architect, bringing with him a strong design ethic and a track record of designing and delivering buildings that work for people. He's currently really enjoying leading two challenging and rewarding projects – a community health care project, and another – the dream job of designing a brand new school, from the masterplan stage forward.
"I love to reiteratively test ideas as they move from concept small scale urban studies right through to a 1:1 detail.
It's also good to test these ideas collaboratively with clients and consultants."
Michael believes that the collegiate atmosphere of the Gran working environment is to be treasured and developed. He actively fosters this through programs he's developed to accelerate the uptake of BIM systems in the office.
Like the directors, Michael also has experience in educating and developing architects, working as course co-ordinator of the "Practice of Architecture" lecture series for AIA's NSW chapter; and teaching/tutoring at UNSW, UTS and University of Sydney.
Reflecting on the nature of working at Gran, Michael says:
"A team result is a great feeling, as I believe any architect or architectural firm to only be as good as the team they have."
Michael points out that the "team" involves not just the Gran personnel, but also clients, consultants, and contractors.
Lastly, on drawing:
"I … enjoy regularly swapping mediums. From detailed BIM development … through a virtual rendering .. through to hand sketches. I believe cycling between these mediums is very important. "