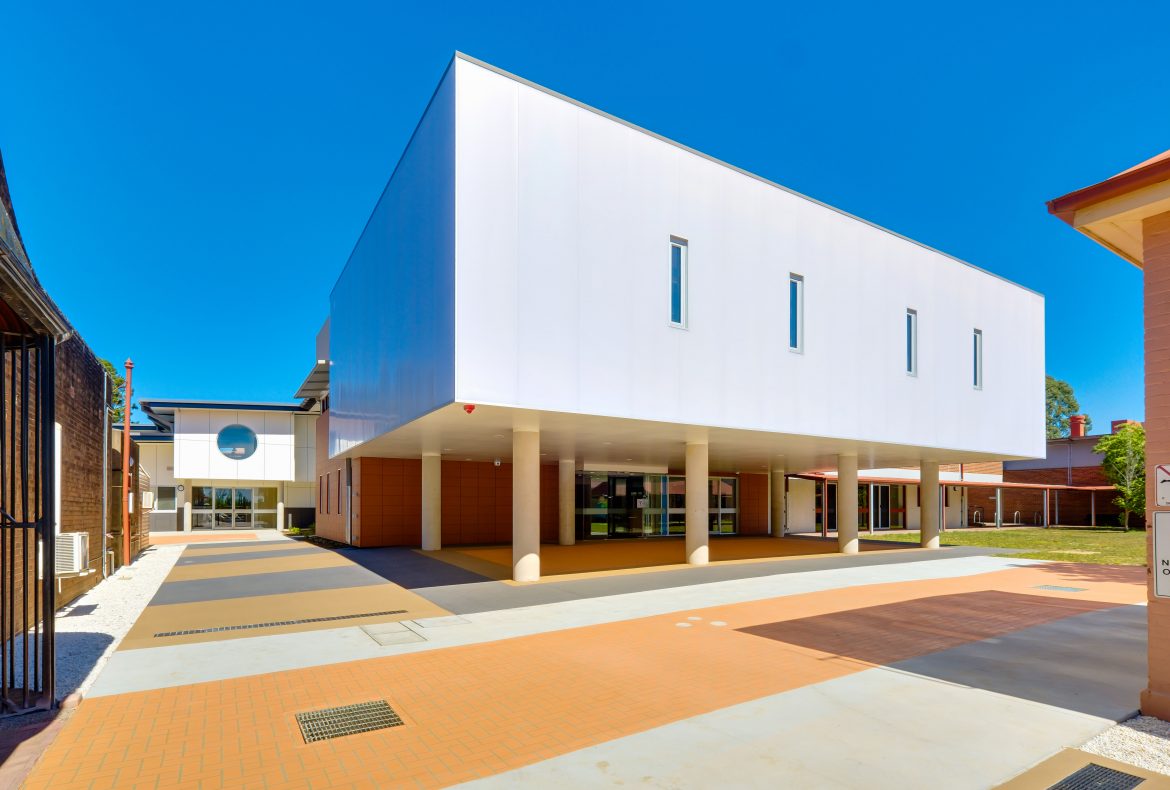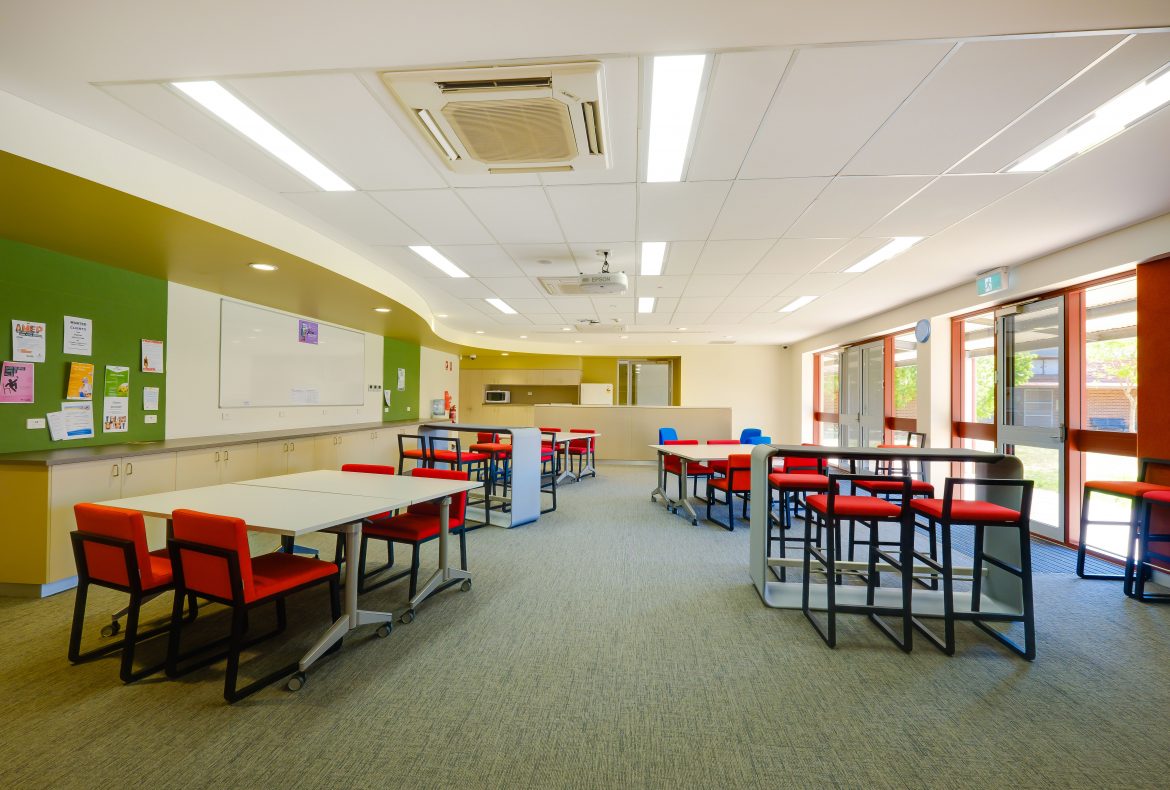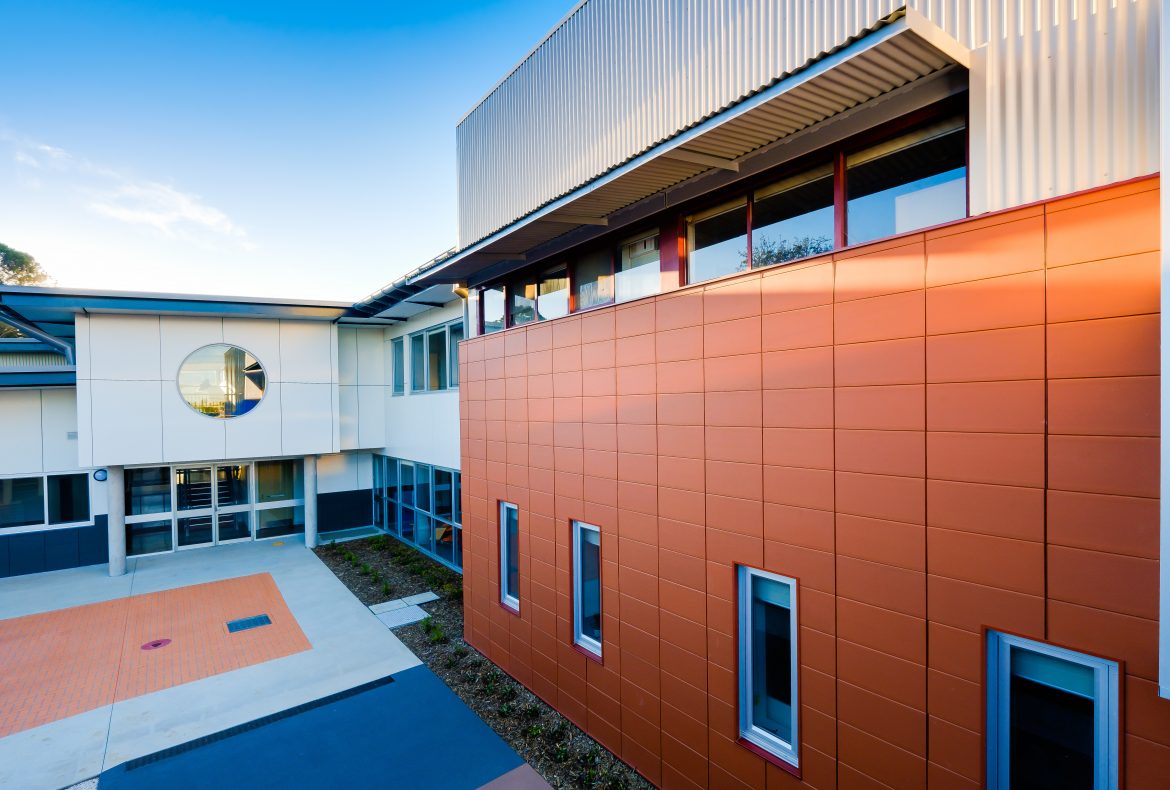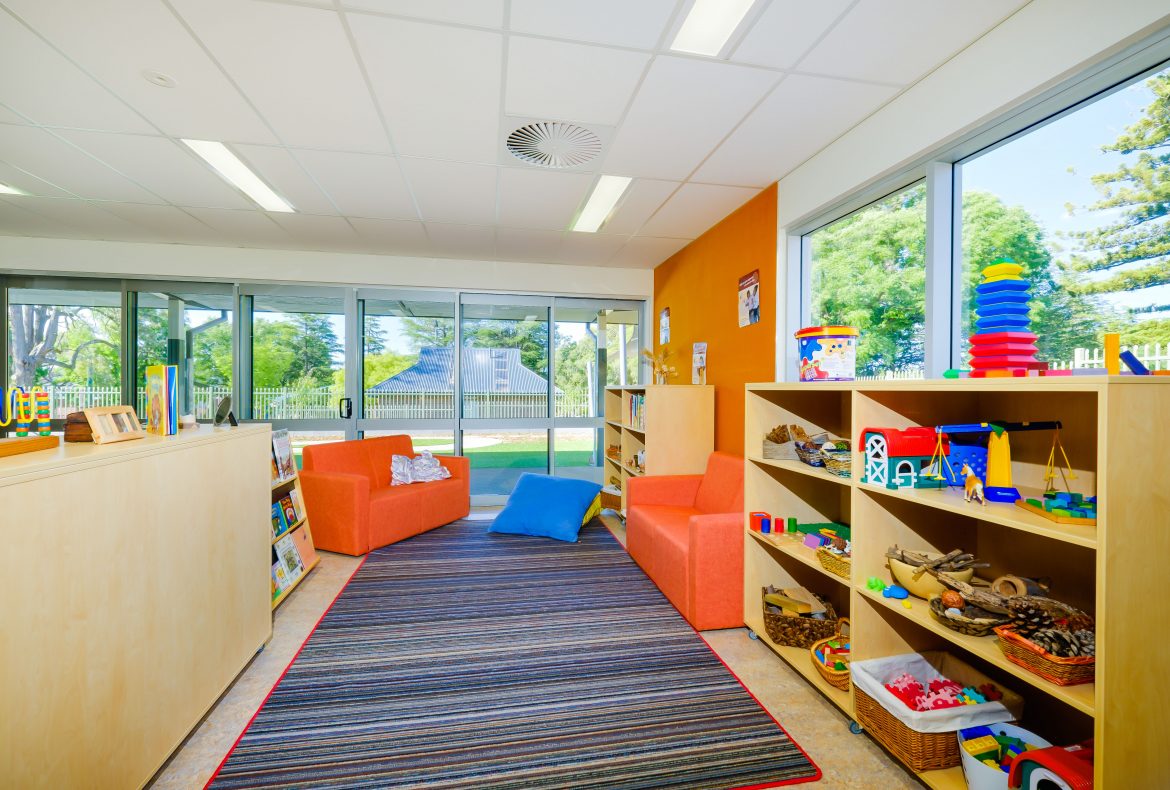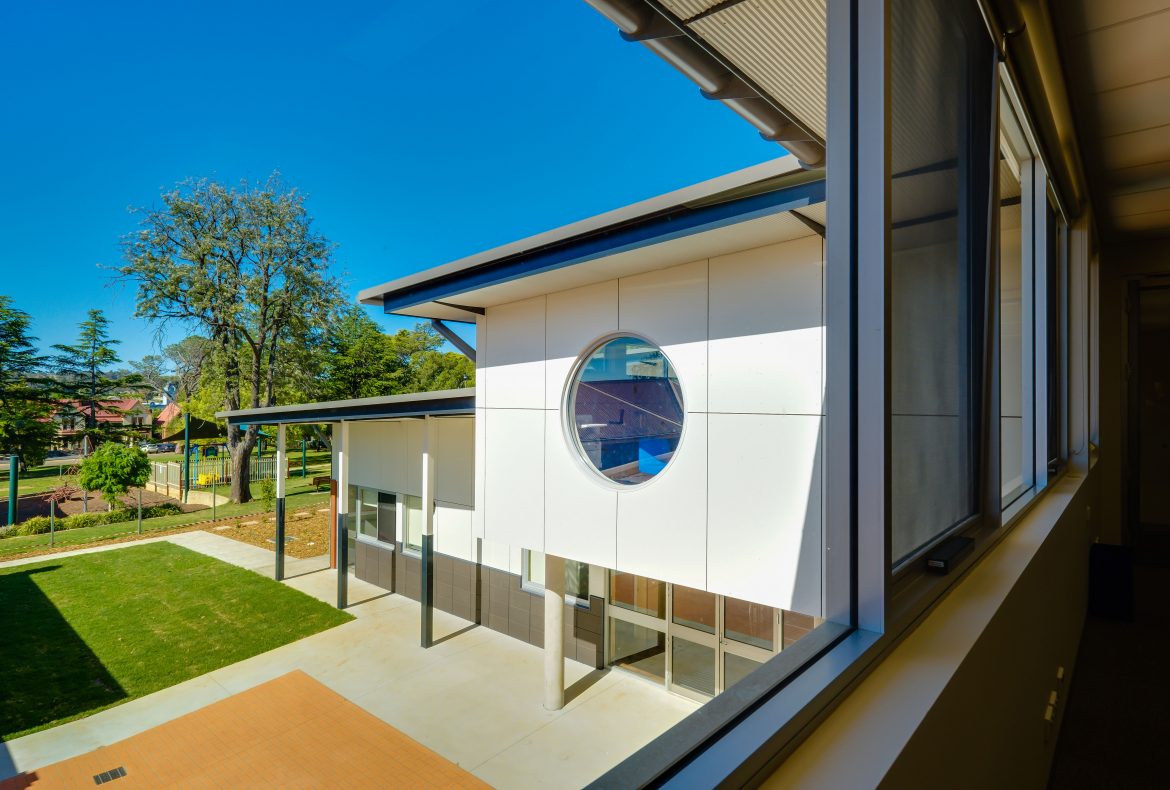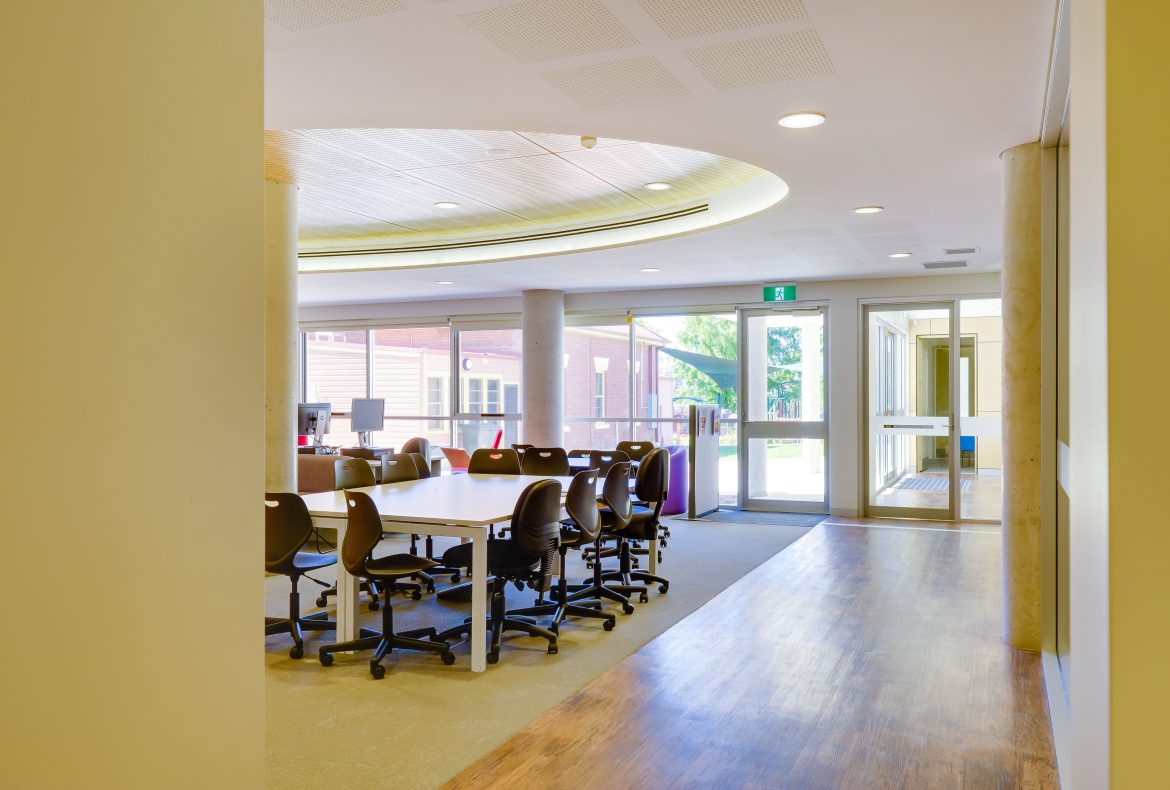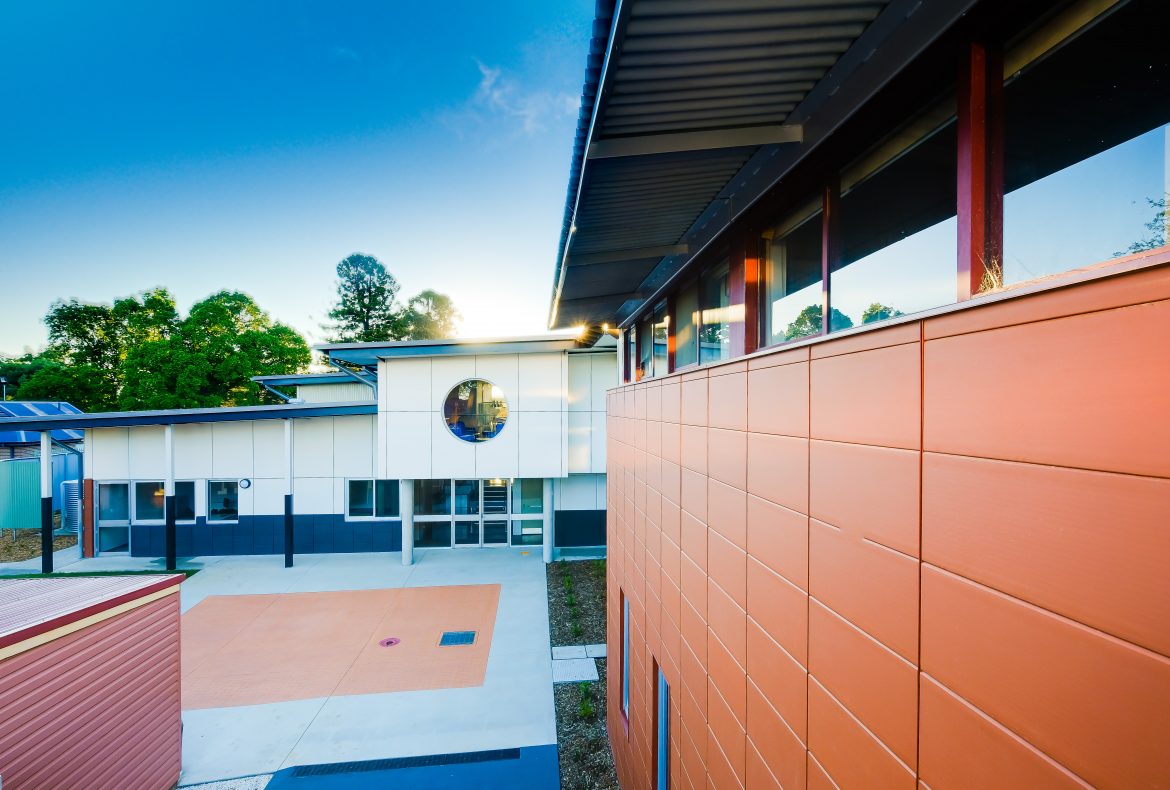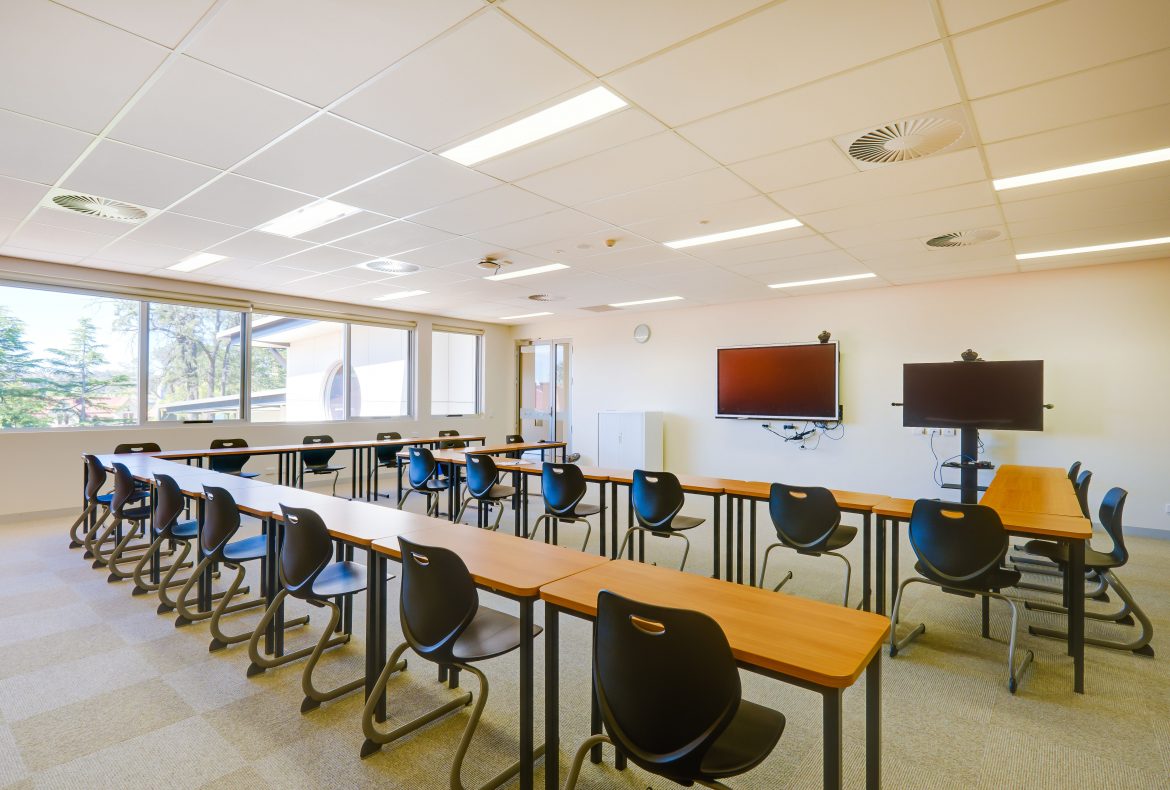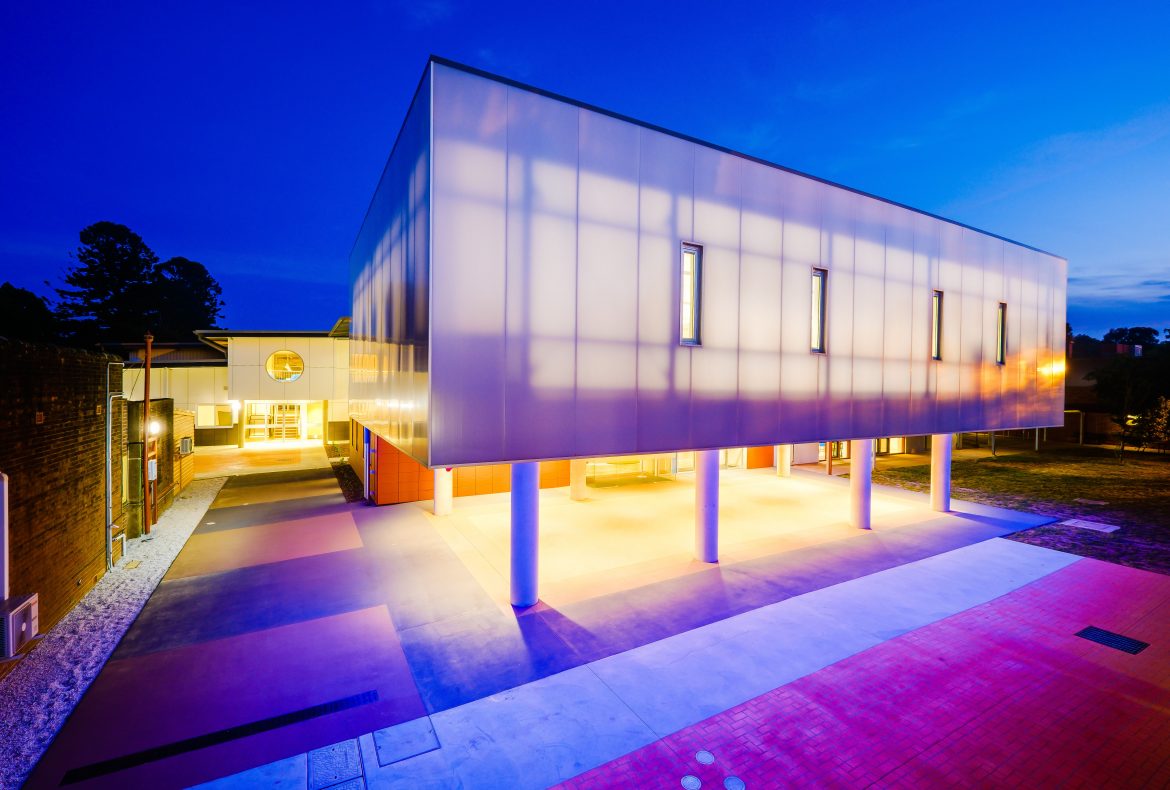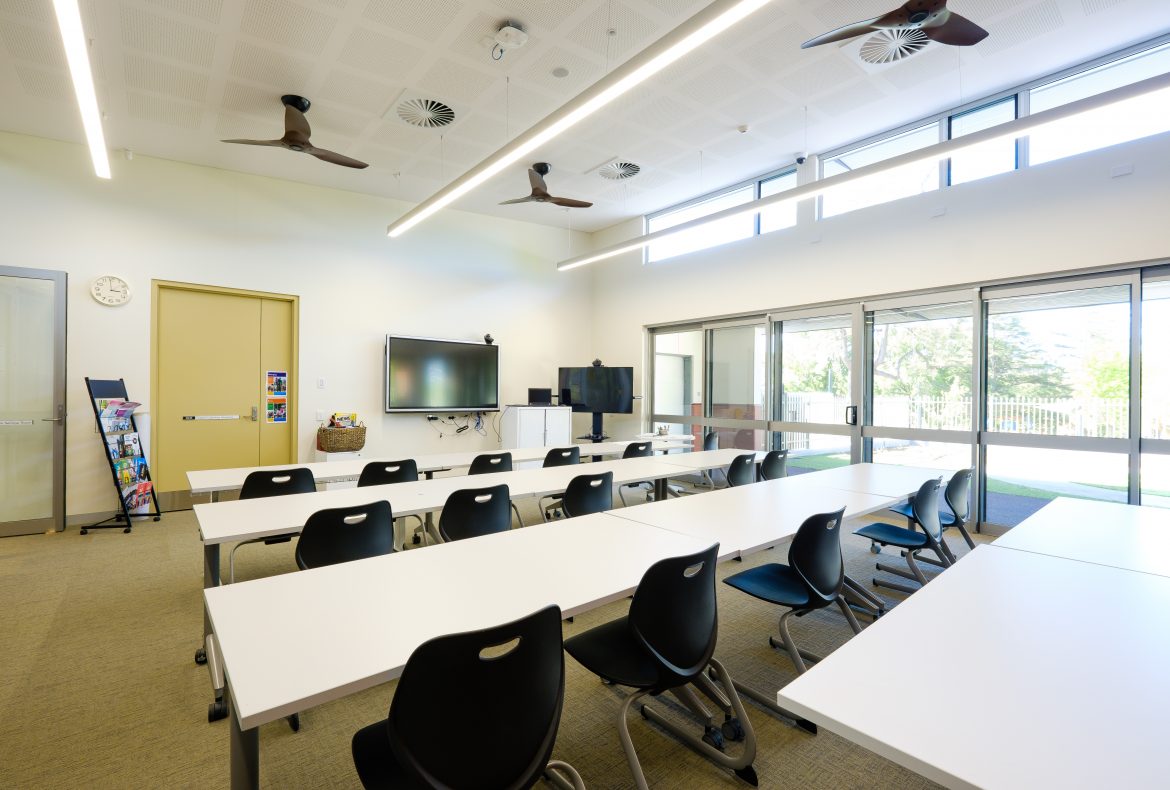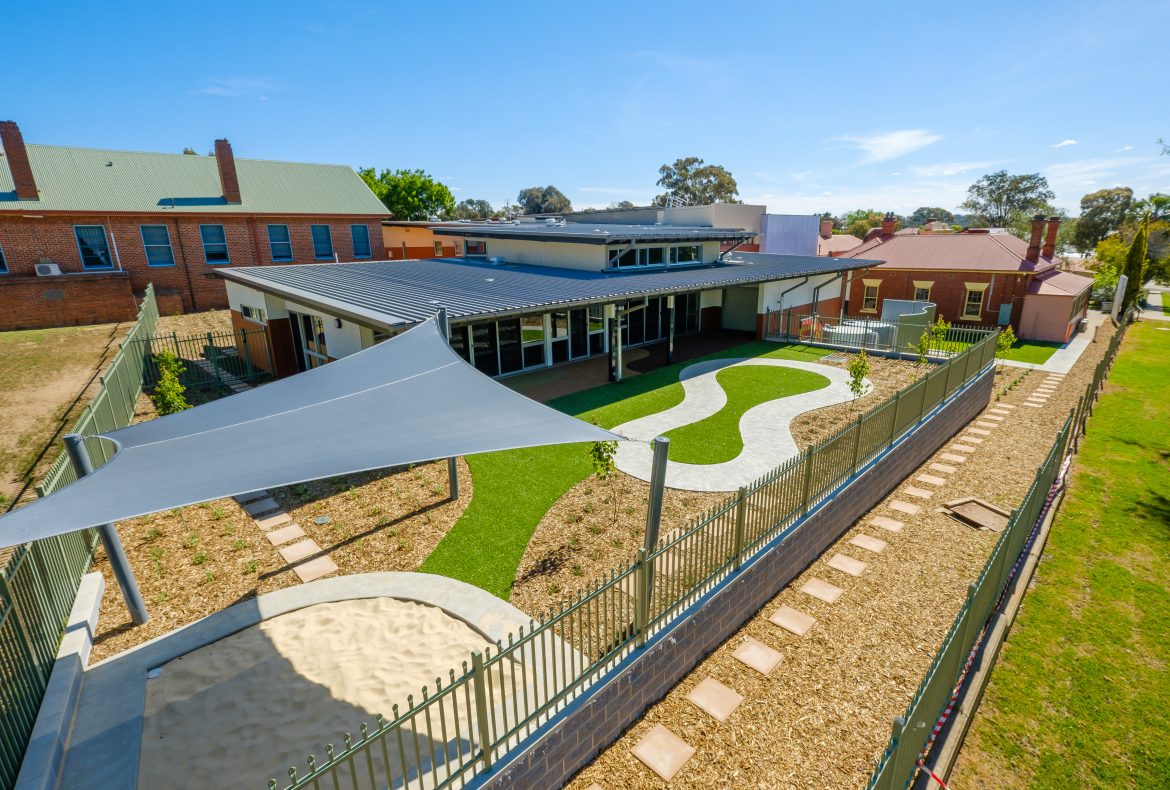 Young TAFE
Who:
NSW Public Works
Where:
Young, NSW
What:
The key objectives of the Young TAFE project were to revitalise the campus and provide a place where students are encouraged to enjoy living and learning. The educational brief combined the need for highly specialised spaces for 'hands-on' practical instruction with highly flexible spaces for general learning. Additionally, the brief called for increased transparency throughout the campus, interdepartmental sharing of spaces and the provision of varying sized unstructured spaces to encourage different modes of teaching and learning.
This project, a substantial refurbishment of an existing TAFE facility, held many design challenges, including the requirement to incorporate heritage walls from the former Young Gaol.
The heart of the re-imagined campus is the Connected Learning Centre (CLC). This highly serviced area consists of multiple interconnected spaces. These flexibly furnished spaces provide for group work or for pursuing individual learning in a relaxed atmosphere. Students, staff and the general public can all interact and take advantage of the CLC. Direct access to video conferencing facilities is available for remote learning. The overall aim was to encourage people to spend more interactive time on campus using 21st century technology and connectivity.
The new facility provides state-of-the-art student and connected learning facilities for three disparate faculties. The Child Studies facility includes a childcare centre. The Aged Care/Nursing unit incorporates a simulated hospital ward. And the renovations include a new workshop for Electrotechnology.
Key Project Members:
Tony Kemeny, Zauner Construction
Visit TAFE: www.tafensw.edu.au